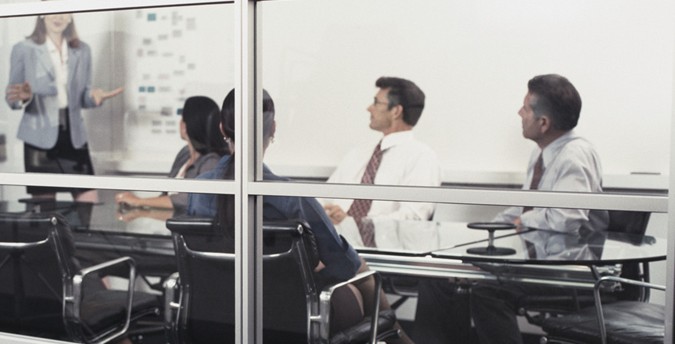 2022 Scholarship Awards:
| | | | | | |
| --- | --- | --- | --- | --- | --- |
| Scholarship | Student name | H.S. | Intended Field of Study | College/ School |  Award |
| Mary Whitmore | Kaidence Cary | Sequim | Vet. Tech;  Veterinarian | Yakima Valley Comm. Coll. | $1,500 |
| Mary  Whitmore | Isaac Elliott | Crescent | kinesiology / Chiropractor | PLU/CWU or WWU | $1,500 |
| Mary Whitmore | Cody Larsen | Crescent | nursing | Peninsula College | $1,500 |
| | Aaron Edmiston | PA | maritime / harbor pilot | Calif. Maritime Academy | $1,500 |
| Mary Whitmore | Lisa Martin | PA | social worker | Evergreen College or WSU | $1,000 |
| | | | | | |
| Sequim  Prairie Nights | Melanie Byrne | Sequim | welding / engineering | Peninsula College | $1,000 |
| Sequim Prairie Nights | Cole Tierney | Sequim | electrical lineman | Northwest Lineman College | $1,000 |
| Sequim Prairie Nights | Andres Benitez | Sequim | electrical lineman | Northwest Lineman College | $1,000 |
| | | | | | |
| Michael Sindars | Dalton Ross | PA | Diesel Technology | Truckee Meadows  Comm. | $3,000 |
| Michael Sindars | Olivia Wray | PA | Elementary education | PC, then tx to 4 year Univ | $3,000 |
Types of Funds, Scholarships
The Olympic View Community Foundation welcomes donations and charitable bequests from community members to support special interests, scholarships, or favorite organizations of their choice.  The Foundation's Community Grants fund makes distributions to local nonprofits that work in Arts and Culture, Education and Training, Youth and Family, Animal Welfare, and Environment / Conservation, among others.   Funds may be established to allow gifts towards a variety of causes over longer periods of time.
Several kinds of funds enable you to start giving immediately:
Donor Advised Funds  allow you to contribute assets to your fund at any time and then recommend grants to support charitable groups of your choice. They are a flexible, personalized way to support non-profit groups on the Olympic Peninsula or elsewhere in the U.S.
Designated Beneficiary Funds  are ideal for donors who want to support one or more specific organizations—either a school or non-profit group. Non-profit groups can also establish this kind of fund as part of their organization's own fundraising strategy.
Field of Interest Funds  are ideal for donors who wish to target their gift to address needs in an important area of community life (e.g.: Arts, Animal Welfare, Education, Aging, At-risk youth, etc). Our board awards grants to community organizations and programs that are making a difference in the area you select. Your gift stays flexible enough to meet community needs in your interest area — even as they change over time.
Unrestricted Funds (The Community Fund)  are an option for donors who want to support the Foundation's focus areas identified by OVCF's board of trustees for its discretionary grants. This gives the Foundation the greatest latitude over the years in how to direct grants, based on its assessment of changing community needs.
Scholarship Funds (see examples below of those administered by OVCF):
MICHAEL SINDARS MEMORIAL SCHOLARSHIP
Michael Sindars was a 16 year old Port Angeles High School student who died tragically  in 2001, cutting his young life short.  Michael was raised by his grandparents Robert and Wanda Sindars, who established a scholarship fund in his memory.  Michael loved fishing and camping, and has been greatly missed by his family and friends.
The Michael Sindars Memorial Scholarship was created to benefit students planning to study vocational or technical trades.  This fund is proudly administered by the Olympic View Community Foundation.
THE MARY WHITMORE MEMORIAL SCHOLARSHIP
Mary Whitmore lived in Sequim for many years, and was an active volunteer and supporter of many charitable organizations across Clallam County. She wished to 'give back' to the local community, and established a scholarship fund specifically to help graduating high school students who have been raised in foster care or other non-parental living arrangements.
This scholarship fund is intended for graduating high school seniors who need financial assistance to pursue either a post-secondary education, or learn job skills at a vocational or technical program.  The hope is that with this assistance the students will be able to lead a happy and productive life. Grants will be given to individuals in an amount between $1,000 and $3,000.
MAC RUDDELL COMMUNITY FUND SCHOLARSHIP 
Mac and Sandra Ruddell started giving back to our local community decades ago.  Mac was involved in the automotive program at Port Angeles High School and Peninsula College.  After he after he passed away, Mrs. Ruddell set up a fund that could continue to support these schools with scholarships, as well as other worthy organizations.  Mrs. Ruddell is a former teacher.
Members of the Ruddell family select the scholarship recipients each year, rewarding some of our most talented, high achieving graduates. Many deserving students have been awarded the Ruddell Scholarship over the years – most have planned careers in education, music, or art.
The Mac Ruddell Community Fund is proudly administered by OVCF. Scholarship awards vary from year to year, and are awarded to graduating seniors from Port Angeles High School.
SEQUIM PRAIRIE NIGHTS SCHOLARSHIP
This scholarship fund is intended for graduating Sequim high school seniors pursuing an education in automotive, construction trade skills, or related fields.  The funds are raised annually by the Sequim Prairie Nights Car Show event, which includes collector car registrations and sales of related car show items.  The car show is also generously supported by many local business sponsors, as well.
Qualified applicants must show the for need financial assistance to pursue either a post-secondary education, or learn job skills at an accredited vocational or technical program.  Scholarship monies may be applied toward tuition, books, room and board expenses, and required tools and fees.  Scholarship funds are distributed directly to the school or training program. Scholarships are awarded in amounts between $1,000 and $2,000.
For questions about any of the scholarships, please contact OVCF Director Sheila Everett at (360) 775-3532